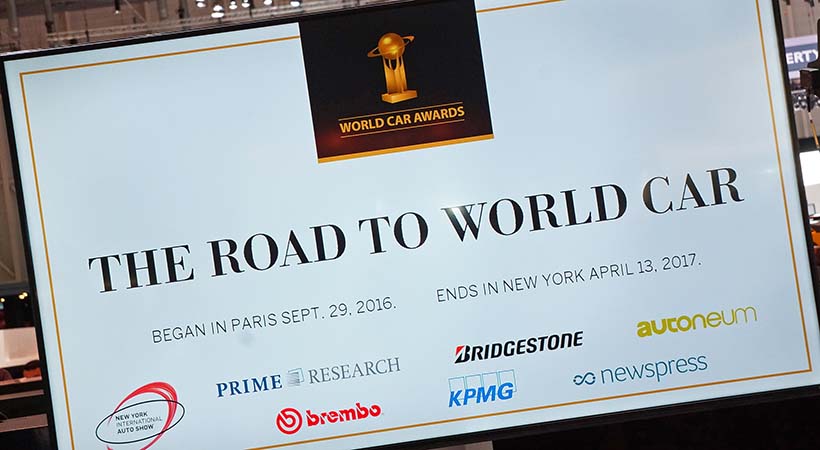 Los Finalistas Auto Mundial del Año 2017, fueron anunciados en el Auto Show Ginebra, como anticipo a la ceremonia de los ganadores en New York el mes próximo.
Un panel de 73 periodistas de todo el mundo votó ya en dos ocasiones para elegir los semifinalistas, los finalistas y los ganadores tras realizar extensos Test Drives en todo tipo de condiciones de manejo alrededor del mundo, bajo seis categorías de los premios, incluyendo una nueva para premiar a los autos de uso totalmente urbano, una tendencia que va creciendo en el mundo.
La ceremonia del anuncio de los tres finalistas se llevó a cabo durante el primer día de actividades en el Auto Show de Ginebra, donde la mayoría de los miembros del jurado estuvieron presentes.
El mes próximo, durante el Auto Show New York 2017, se anunciarán a los ganadores, tras la tercera ronda de votación de todos los jurados.
A continuación, la lista completa del Top 3 en cada una de las seis categorías:
Finalistas Auto Mundial del Año 2017
2017 World Car of the Year (Auto Mundial del Año 2017)
Audi Q5
Jaguar F-PACE
Volkswagen Tiguan
2017 World Luxury Car (Auto Mundial de Lujo del Año 2017)
BMW 5 Series
Mercedes-Benz E-Class
Volvo S90 / V90
2017 World Performance Car (Auto Mundial Deportivo del Año 2017)
Audi R8 Spyder
McLaren 570s
Porsche Boxster Cayman
2017 World Green Car (Auto Mundial Verde del Año 2017)
Chevrolet Bolt
Tesla Model X
Toyota Prius Prime
2017 World Urban Car (Auto Mundial Urbano del Año 2017)
BMW i3 (94 Ah)
Citroen C3
Suzuki Ignis
2017 World Car Design of the Year (Diseño Mundial de Auto del Año 2017)
Jaguar F-PACE
Mercedes-Benz S-Class Cabriolet
Toyota C-HR
El año pasado, el Mazda MX-5 2017 ganó el World Car of the Year Award 2016 en la categoría general y en la de Mejor Diseño, en la ceremonia realizada en el en el Auto Show New York, por 10ma. ocasión.
En las otras tres categorías, el Toyota Mirai ganó como el Auto Verde del Año; el BMW Serie 7 como el Auto de Lujo del Año y el Audi R8 como el Auto Deportivo del Año.